Columns
Event ReportsJan. 28, 2019
How Smart B2B Marketers Are Succeeding in the Global Marketplace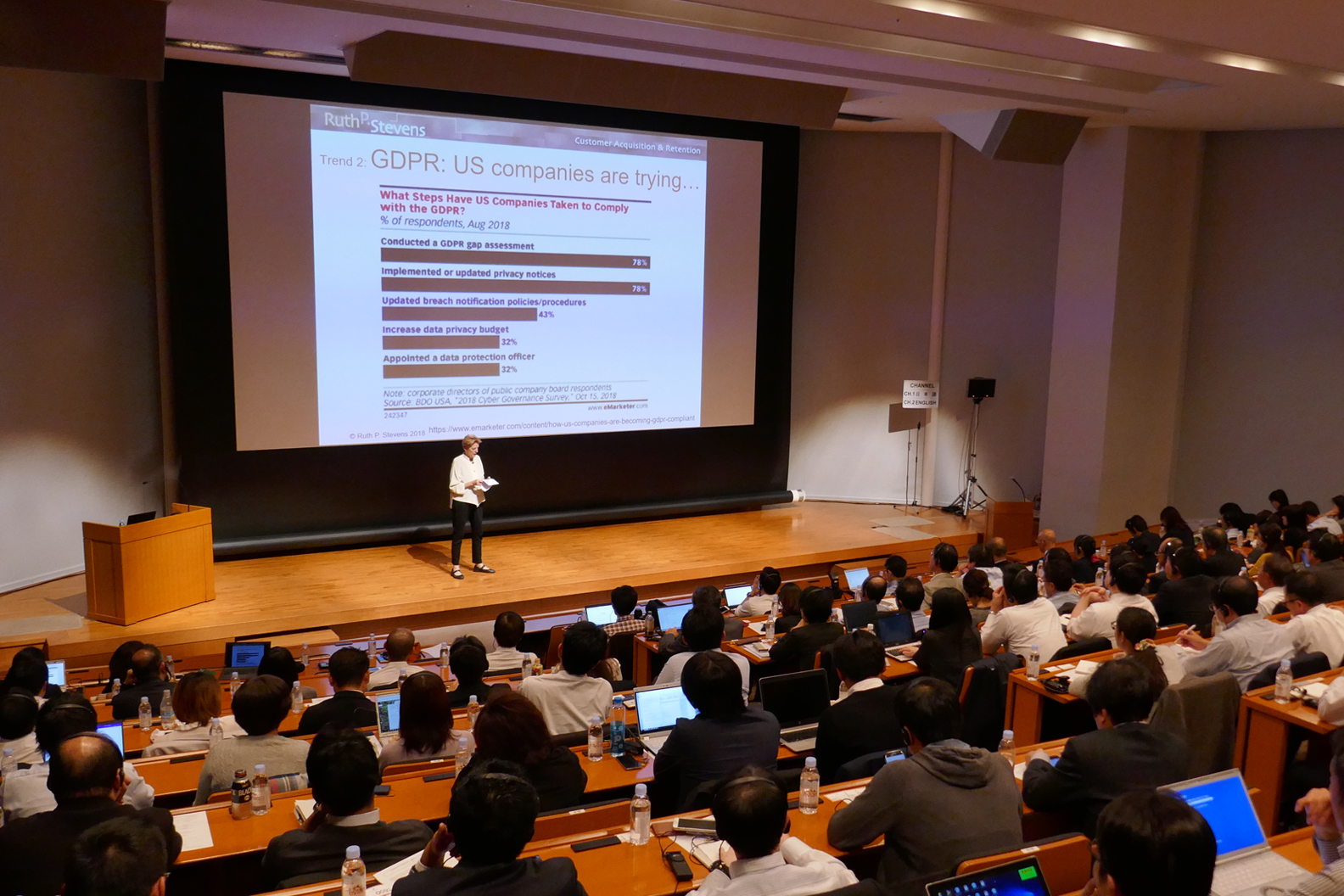 On November 11, 2018 in Tokyo, Symphony Marketing together with Ruth P. Stevens held a specialized seminar for Japanese Enterprises that were interested in promoting company's products or services in the global marketplace. We took this occasion to provide knowledge, marketing trends, advice, and Q&A session to B2B marketers.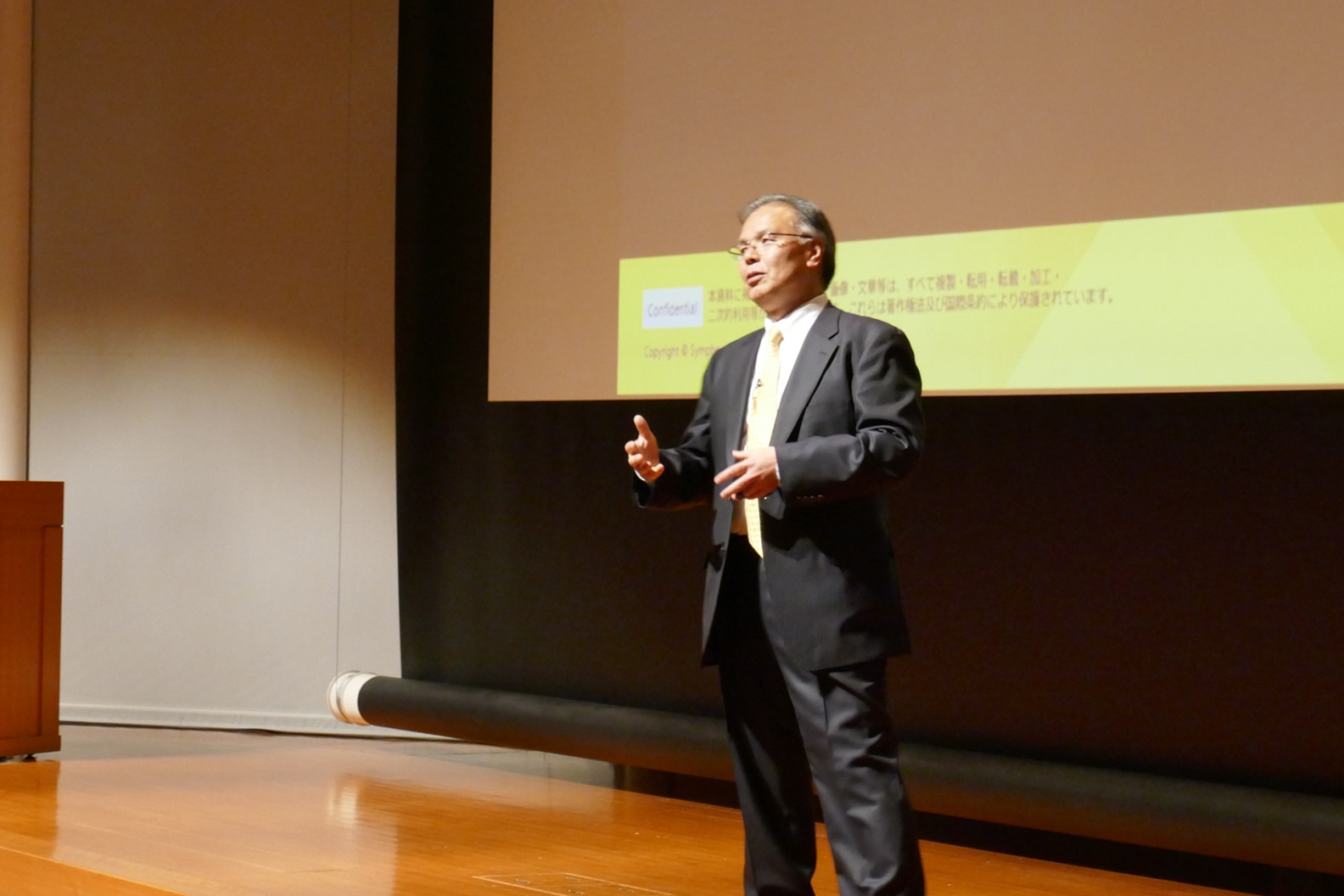 Our seminar began with a warm greeting from Ichiro Niwayama; President & CEO, Ichiro addressed the importance and collaboration of 2 schemes; which helped marketers to target the right persons, generate good quality of sales opportunity, and maximize sales revenue, they were Demand Center and ABM (Account Based Marketing).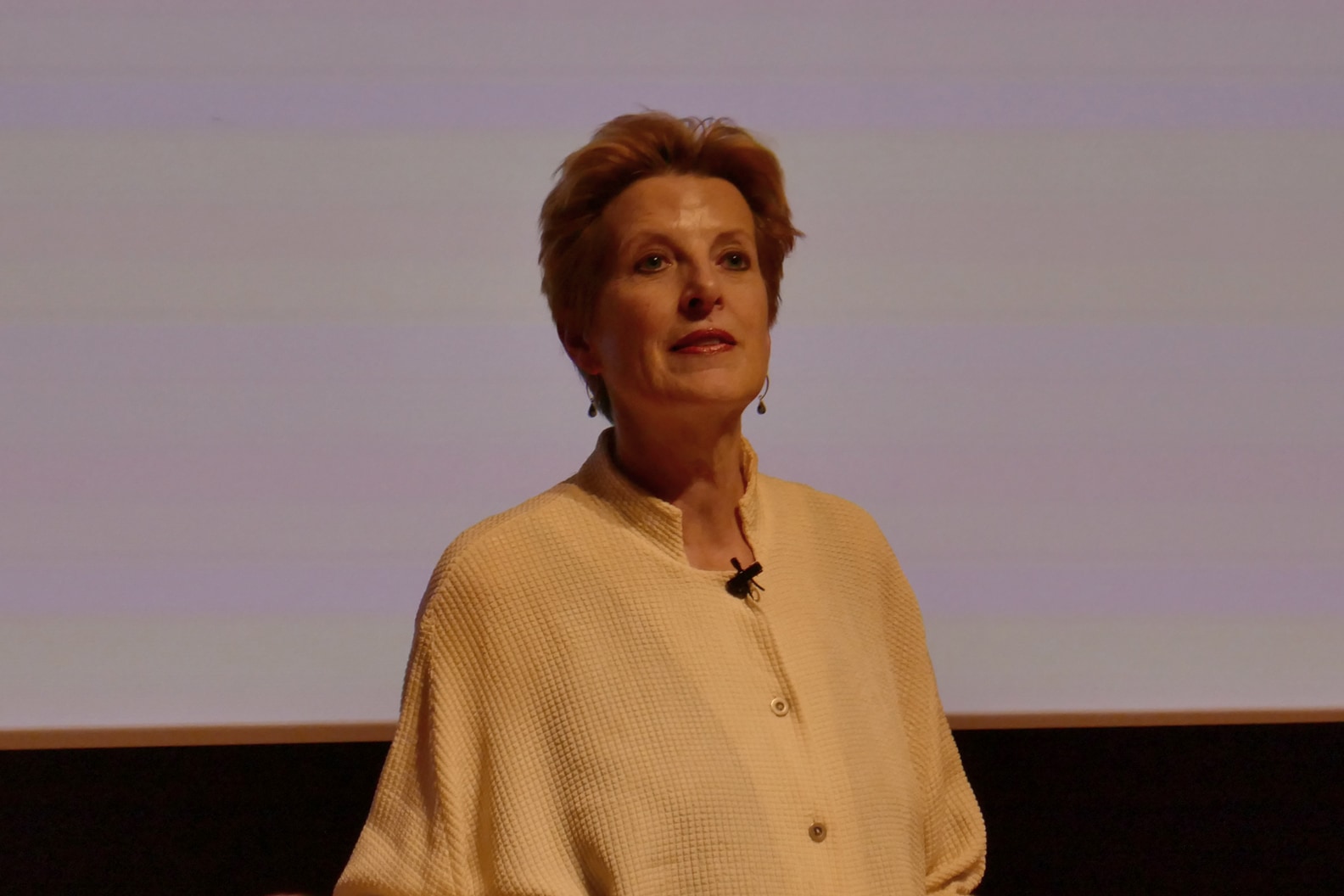 Then, Ruth P. Stevens gave a talk on "The State of B2B Marketing in the U.S. 2018". The content was divided into 3 parts:
Trends in the U.S. B2B marketing today

Two case studies

The crystal ball: Where is B2B marketing headed in2019?
It was an informative 90 minutes for B2B marketers to update marketing trends in the U.S., learn about today's best approach that help marketers succeed in global marketplace. Ruth also introduced an interesting case study of foreign company that successful fight against Chinese competitors.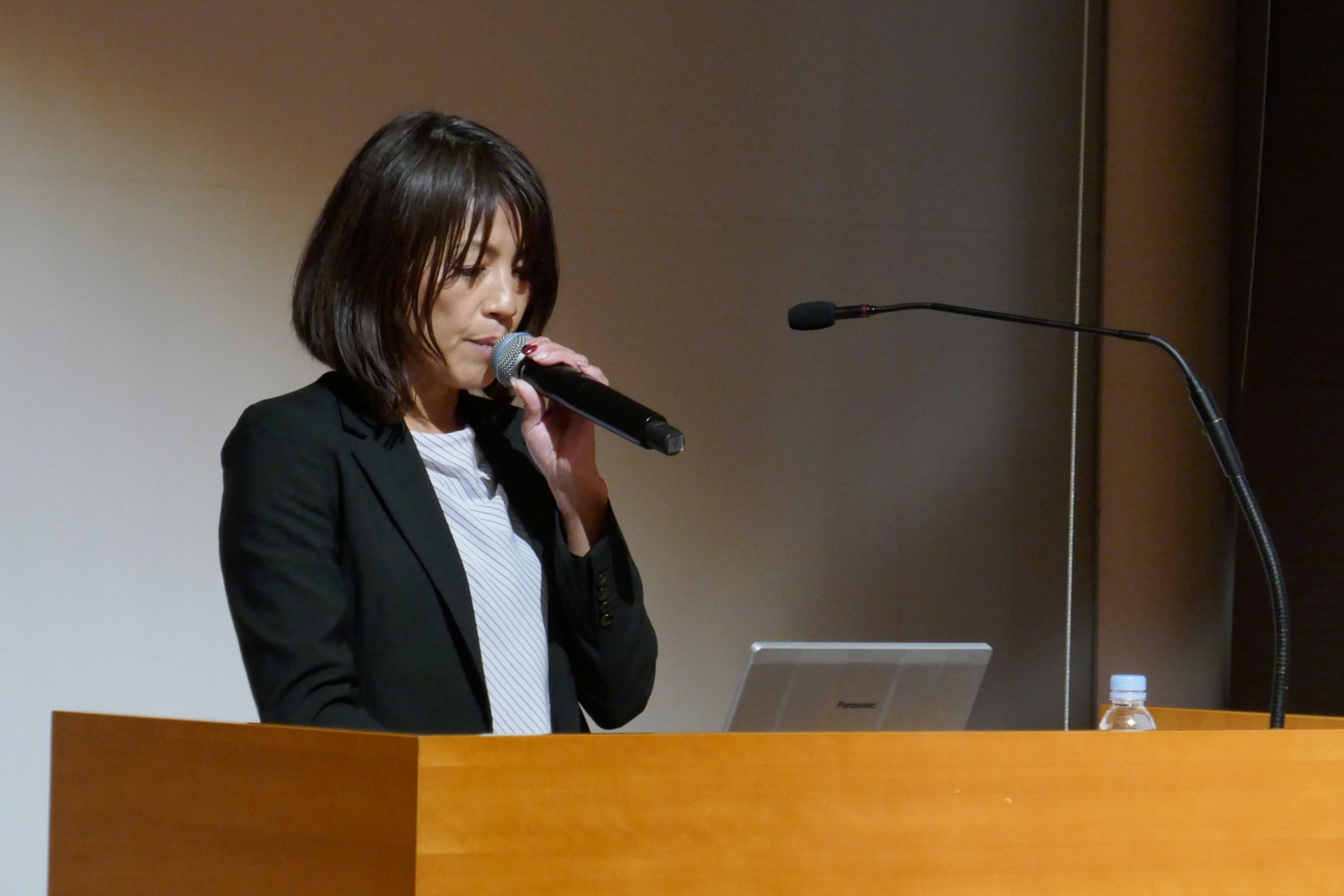 Next, Saori Nemoto; General Manager and in charge of Global Unit, talked on services of Symphony Marketing that help Japanese enterprise to plan and enhance marketing strategies in overseas marketplace, including past performance, resources, and solutions. Saori has introduced our overseas partner network who are skillful in marketing research, marketing planning, marketing strategy in their region.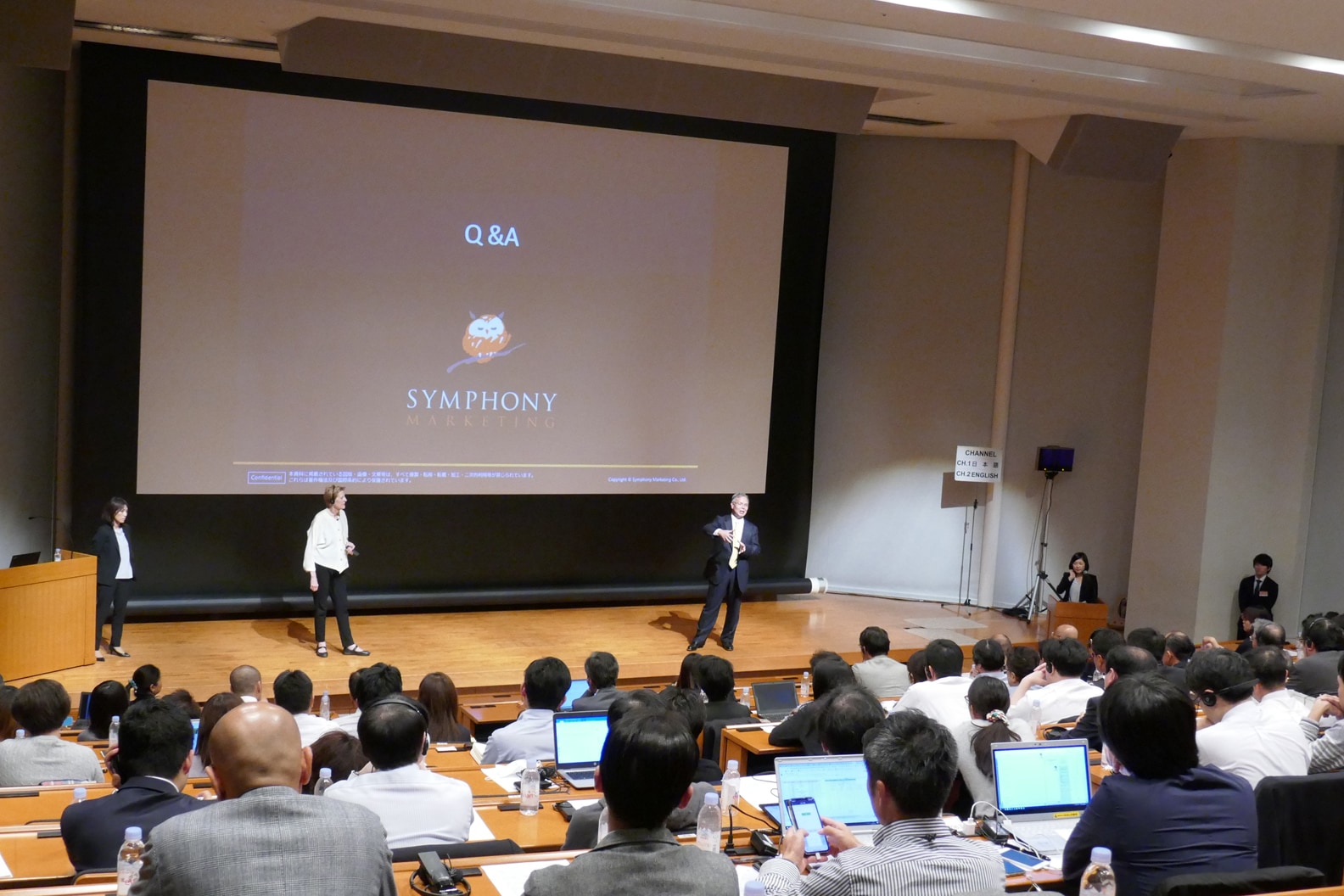 Ending with a question & answer session along with providing advice on marketing challenges, it received great attention and feedback from attendees which indicated the need to step into global business competition and problems that continually challenged to B2B marketers in Japan.
With always good feedback and warm welcome from attendees, We continuously hold seminar to serve fresh ideas, case studies, and marketing knowledge to support marketers in Japan.