Columns
Event ReportsDec. 21, 2018
IDN Digital Transformation Conference & IDN Creative 2018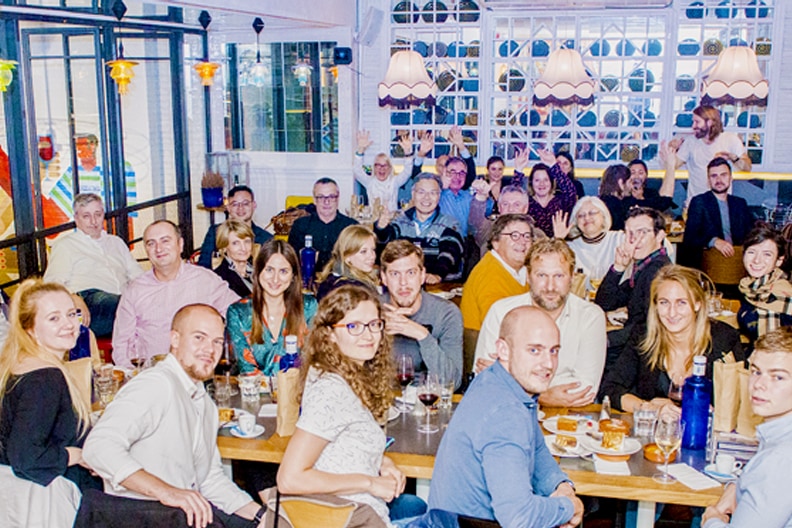 Celebrate the 30th anniversary of IDN
During October 24 - 28, 2018, Ichiro Niwayama (President & Founder) attended "IDN Digital Transformation Conference & IDN Creative 2018" conference in Barcelona, Spain held by InterDirect Network (IDN) which Ichiro has been a member and board member since 2015. This was the 3rd time that he had the opportunity to be part of the conference that gathered members from more than 30 countries all over Europe and Asia.
The 2018 conference was considered a special occasion since it was also to celebrate the 30th anniversary of IDN. Therefore, we would like to share our impression and experience from this conference through Ichiro's statement.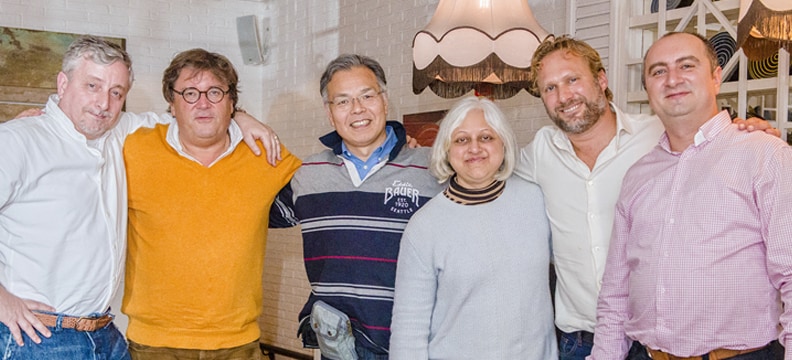 A friendship across borders
Know about IDN
InterDirect Network was established in 1988 by Pieter Van Den Busken with a small number of direct marketing agencies who saw the need for a network where they could share their knowledge, advice and provide help across the border.
By participating in ongoing events such as online meetings and annual meetings, Ichiro has recognized the distinctiveness of this network such as friendship, acquaintance, and collaboration among members and these have been the key factors to increasingly making this network more competitive with major agencies.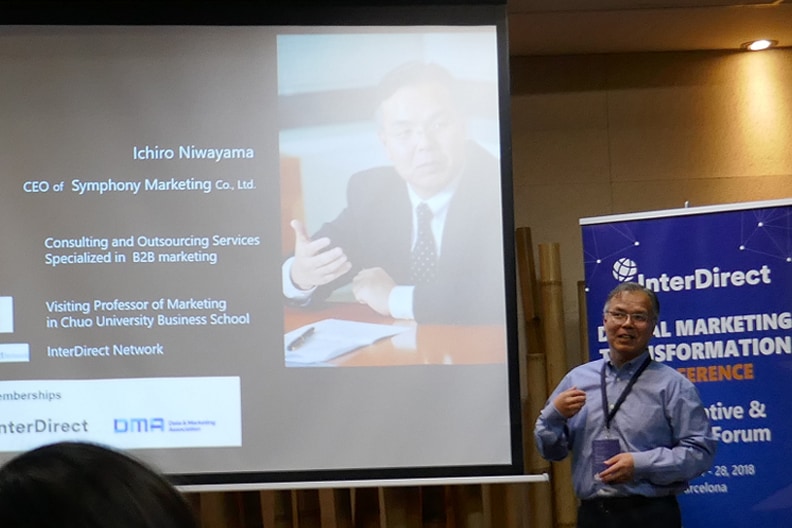 Training session by Ichiro
IDN Digital Transformation Conference & IDN Creative & Strategic Forum 2018
In addition to holding monthly online board meeting, IDN holds two conferences each year. In the summer, there is a conference of executive levels to mainly discuss about the management and policy of the network. The other conference is held in the fall for exchanging knowledge and presenting awards to selected works. Ichiro revealed about the impression of his first participating in the fall conference, as following;
1. Training and Workshop to enhance the potential of members
In addition to exchanging opinion and knowledge, the members also gained direct experience through many interesting programs.
2. Creativity from case study presenting by selected members
The amazing parts were the high-level creativity outputs from each member, especially from European members. It was undeniable that their works were very remarkable and progressive which portrayed the strength of the network in design and creativity.
3. Idea
IDN has emphasized and encouraged members to express their ideas. Part of the program was the scheme to propose the marketing plan to the customer by letting each team deliberate and present the next day; despite the time constraints, each team interestingly presented good idea. Besides, the proposition of the scheme came from the actual marketing issues which led to the selection of the winner.
Attending this conference was a great opportunity for the members to meet, exchange ideas, and share knowledge and outputs. In addition, this visit to Barcelona; the great and beautiful city full of history, ancient art, and amazing architecture that attract planeloads of tourists, the atmosphere of getting together with members was fun, warm, and friendly.
Finally, with the knowledge, expertise, and collaboration of all members, Ichiro hope that this would help driving the business for both Japanese clients who wish to approach oversea market and oversea clients who interested to do marketing in Japan.